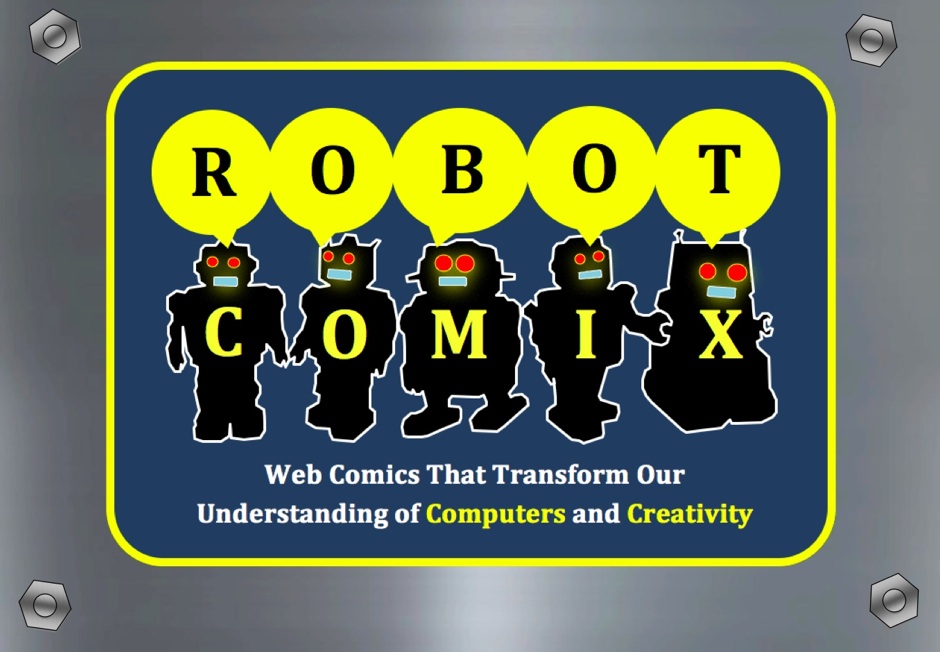 RobotComix is Here!
Welcome to the PROSECCO Blog
RobotComix is Launched!
To promote a greater understanding of the technologies underpinning Computational Creativity, and to foster engagement with the ideas and philosophy of the field, http://RobotComix.com is a new Web initiative that uses Web Comix to explore the creative potentials of machines.
Hand-Made By Machines: An Illustrated Guide to Creativity in Humans and Machines
The first http://RobotComix.com content, an illustrated book by Tony Veale that explores the relationship between human and machine creativity from computational, cultural and psychological perspectives, is available to read online (in a flip-book format) now.
Watch this space
Bookmark http://RobotComix.com to keep up-to-date with new content as it becomes available!