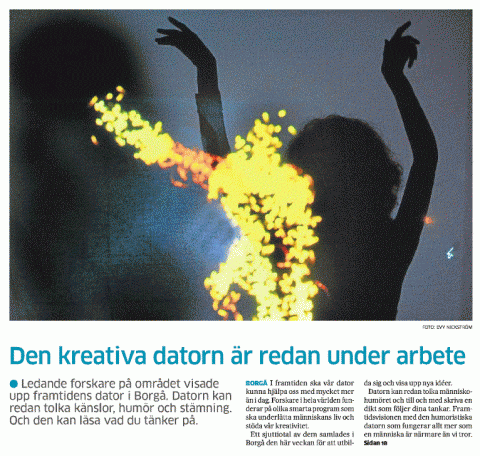 Computational Creativity Club
Porvoo, Finland,

November 20, 2013
A club night with performances, music, paintings, and installations produced in collaborations between creative machines and creative people: Viewpoints AI, a virtual agent performance (by Mikhail Jacob); Machine Libertine, a media poetry performance (Taras Mashtalir, Natalia Fedorova); Phonetic Poetry, recitation of machine-discovered phonemic sonnets (Stephen McGregor...
more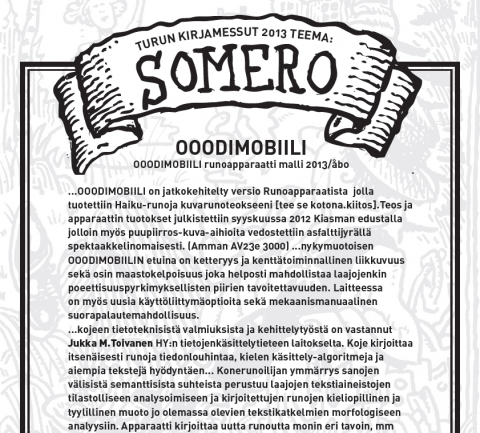 Oodimobiili
Turku, Finland,

October 3, 2013

to

October 5, 2013
Oodimobiili is a mobile, automated poetry composition device that wrote unique poems for visitors of the Turku International Book Fair. Its users included Mr. Sauli Niinistö, the President of Finland. The Oodimobiili installation is joint work between artist Heikki Paakkanen...
more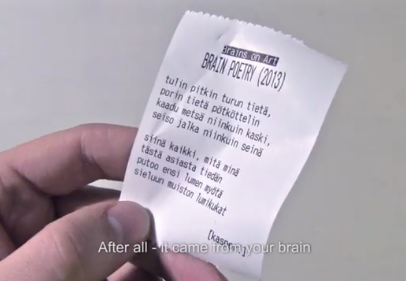 Brain Poetry
Helsinki, Finland,

September 7, 2013

to

October 5, 2013
The Brains on Art collective, lead by artist Kasperi Mäki-Reinikka and including PhD student Jukka Toivanen from the PROSECCO site University of Helsinki, exhibited an installation that produces poetry from the user's brain waves. The artwork examines the...
more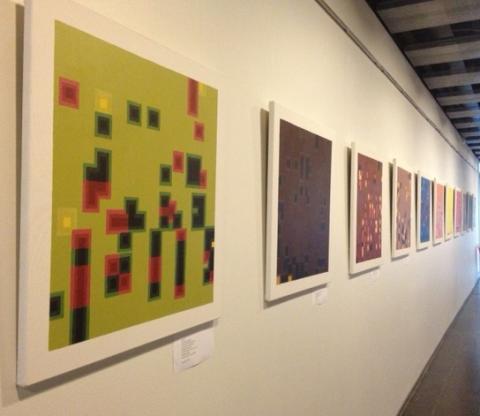 ArNePo: Arts, News and Poetry
Tartu, Estonia,

June 5, 2013

to

June 30, 2013
ArNePo is an art project where news analysis, visual arts and poetry is mixed together. In December 2012 a computer analyzed daily news and generated poems based on the news stories of the day. The generation process was abstracted into a matrix which was visualized as an image. These images...
more

Poetry and Potage evenings
Paris,

July 12, 2013

to

July 19, 2013
PROSECCO member Simon Colton and Advisory Board member Dan Ventura hosted a CC-themed poetry reading and cuisine night at the Galerie Oberkampf in Paris for the week of July 12th to 19th. Half the poems were provided by The...
more
Pages